The Blockchain: The 21st Century's Greatest Innovation
The Blockchain is likely the singlest biggest innovation for mankind after the internet. Many of us have probably not fully awoken to its full potential yet, but there's so much the tech can achieve.
The blockchain was originally designed as a system to distribute the centralized management of data in Bitcoin. So simply put, it's a distributed public ledger that records transactions.
These transactions can then be copied to all computers that are a part of the network. Each entity or block in the system can be perceived as data batches that use cryptographic validation to link themselves together.
In other words, each block references and identifies the trailing block with the help of a hashing function, hence creating an unbroken chain and lending the technology its name – the blockchain.
While the original idea for the blockchain was the distribution of cryptocurrencies, it is expected to be one of the key pillars of digitization across various industrial verticals.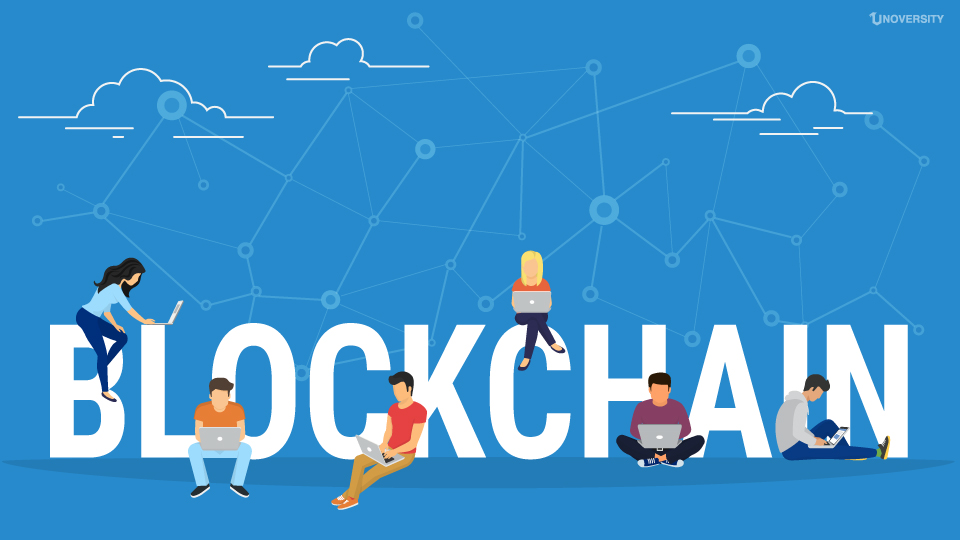 What does Blockchain have to offer to different industries?
Blockchain solutions offer a suite of characteristic advantages in the form of
Transparency,
Elimination of third parties,
Cost reduction,
Micro-payments,
Cryptographic security, and
Immutability.
While new businesses and applications move towards a foundation built on the technology, they represent the first wave of mass decentralization that will soon impact all industrial echelons globally. Blockchain tech helps distribute the cost of running a platform to its participants, but also rewards them for it in equal proportions.
The primary feature that boosts people's confidence in the technology is the fact that the blockchain is completely secure and transparently distributed. This enables users to be connected to each other without the presence of a centralized hub of an organization. The tech has thus seen management being replaced by machines.
Blockchain tech in the music and art industry
While art has majorly intrigued people across ages and all walks of life, it has not been as kind to people who pursue it as a profession. However, in the recent past, the art market is growing at a tremendous rate, perhaps owing to the unconventional use of technology, techniques and creativity. The Art Market Report, issued by The European Fine Art Fair (TEFAF) placed the current art market at $40 billion. The blockchain technology is further helping transform the industry in a way to ensure all artists grow and flourish to their maximum ability.
Artists who generally would have to rely on large-scale centralized companies to publicize their work are now able to distribute work in a decentralized way using various technological forums.
They also receive rewards for their creations without profit-skimming corporate structures trying to cut a share out of the total earnings. WildSpark, for instance, is a new decentralized forum that allows its users to share videos, text and other content. The platform, built by a team at Synereo eliminates the need for a central corporate structure to create a system where artists can upload and offer content.
The artists also stand a chance to be rewarded for that content monetarily. The monetized system uses the fundamentals of blockchain technology. It rewards content creators using a digital currency called AMPs.
AMPs can be given to creators in order to have access to download or share their content. Creators can therefore, upload, distribute, and advertise their creation, and users on the other hand, are able to reward creators they appreciate.
The music industry has been transforming by moving towards a tech-backed modus operandi. The idea of a decentralised database of music rights is being used to solve some of its pressing problems. For example, knowing which labels and publishers own the rights to songs and recordings, and determining their split of the royalties. The blockchain is even touted to sort the payments of those royalties out. Supporters of the technology foresee a world where every time a song is sold or streamed, the royalties would be calculated and paid immediately. Musician Imogen Heap has launched a blockchain-based platform called Mycelia to experiment with the technology. It can be used to compare a database of "permanent records of who did what" to another entertainment industry's most famous website.
OPUS is another streaming platform for artists to upload their music and receive 98% of the revenue. OPUS attempts to address three massive issues in the music business: revenue sharing, censorship, and transparency.
While the revenue share issue is solved by giving artists 98% of all royalties, the censorship issue is resolved because the power remains in the artist's hands.
Moreover, the transparency is also not an issue as labels can no longer hide money from the artists. Owing to the fact that the platform is built on the blockchain, none of these parameters can be changed midway, whereas other services may take decisions erratically.
Blockchain Is Transforming More Than Just Banking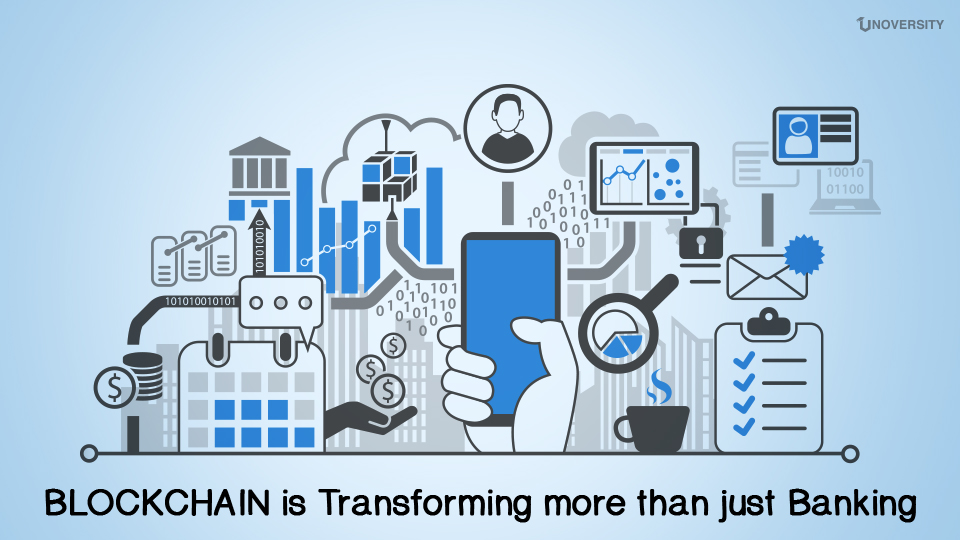 Bob Greifeld, CEO of NASDAQ said, "Blockchain tech continues to redefine not only how the exchange sector operates, but the global financial economy as a whole." Banks and financial institutions seem to be at the forefront of the transformation by Blockchain technology currently, which can be attributed to the fact that the financial industry largely works without physical goods.
Dutch banks, for example, have made significant strides in blockchain adoption and are exploring opportunities across business lines since 2013.
ING has worked on 27 proofs-of-concept distributed over six business areas: trade finance and working capital solutions, payments, financial markets, bank treasury, lending and compliance and identity. Tangible key performance indicators (KPIs) were used to validate the results and suitability of these proofs-of-concept in the real-world scenario.
The scope of utilizing blockchain technology in the finance-space is huge.
It has been estimated that blockchain could create the opportunity to save around US$5 -10 billion in terms of reinsurance.
Due to the improvements in placement, claims settlement, and compliance checks, interesting activity in areas like clearing and settlement, trade finance, and mortgages are being observed. This is being manifested as improved financial processes and products and services built through them.
A lot of firms hope to move from the blueprint phase to the production stage to demonstrate immediate value in the next one year. However, this will require these firms to move beyond seemingly endless debates about how to untangle complex, legacy infrastructure.
Blockchain will have to overcome some technical constraints in order to increase its reach in the financial sphere. Cryptographic distributed ledgers will have to align with existing IT standards; for instance:
Back-office systems that can date back to as long as 30 years from now, will eventually have to be interfaced to the new technology or replaced with a single peer-to-peer platform.
Computing power can be another challenge. The Bitcoin network currently exhibits a processing speed of only seven transactions per second. While Ethereum is faster, we still require a far faster pace that doesn't hamper the process of global financial markets . Many blockchain vendors are thus, striving to offer faster transaction validation times.
The technology and manufacturing industry vouches for Blockchain technology too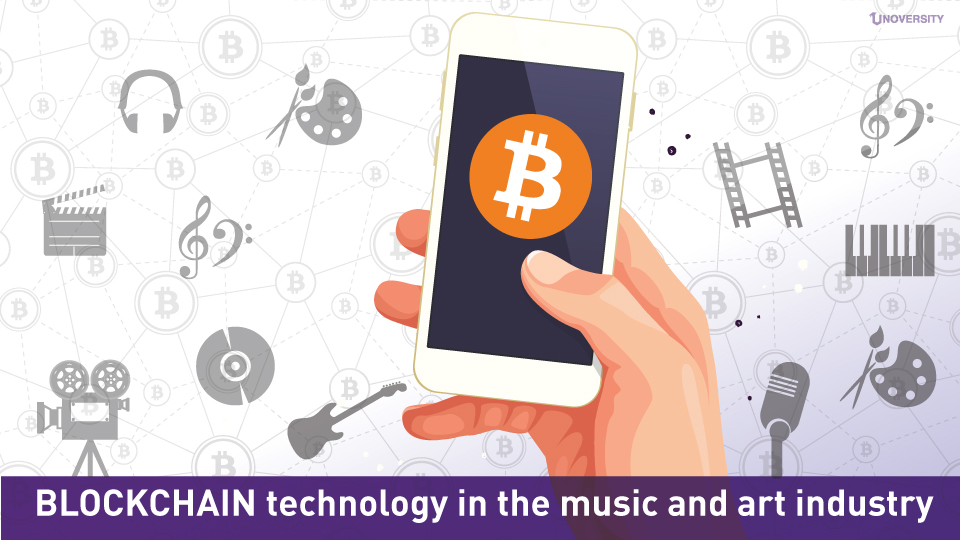 The decentralized model of Blockchain is already important for solutions like cloud storage, payment processing, and cybersecurity. However, the technology will also play a key role in the content distribution arena in the near future.
Blockchain seeks to put the power back in the hands those who create and consume content.
This will not just be limited to the space of art and entertainment but will also seep in as a culture in the world of education, research, innovation and design.
As education becomes more diversified, democratised, decentralised and disintermediated, a transformative technology like Blockchain technology can create a global network for higher learning. Blockchain could provide just such a system: a massive open, online, secure database for rich learning material in the form of courses and services that aim for higher relevance and employability.
The manufacturing space and related industries are also looking for opportunities to use Blockchain to their advantage. The automotive industry is already trying to use Blockchain in the areas of smart manufacturing process, supply chain logistics, retailing and mobility. Connected Living and IoT may sound like buzzwords. But when clubbed with Blockchain technology for real-world applications in the manufacturing industry, they can create decentralized systems of intelligent living, powered by communication between 'things'.
Blockchain tech should also solve red tape and data management issues in applications like the energy supply industry. Furthermore, moving towards the digital technology space Blockchain-based decentralized systems can be used in cybersecurity, for instance in areas like hardware and software supply-chain problems. Increased transparency offered by the technology can solve many complex cybersecurity issues and thus, be of advantage to the security industry. The Blockchain technology is also finding application in the data management area. Storage, validation and access of digital information can be made more secure and robust by incorporating pieces of the decentralized ledger system.
Another area that is perfectly suited for the Blockchain is app distribution. Developers could share their software directly with customers instead of relying on a central store to help customers find their apps. This would mean less or no fees and no set of baseless guidelines to follow. App users could then simply purchase or lease the app directly from a website or within the app itself, with the transaction logged in the ledger. Spheris, a decentralized application distribution platform aims to help developers create and distribute their apps using the blockchain. This would make the experience user friendly not only for customers using these apps but also for the developers building them and bringing them to market.
Summary
While the Blockchain technology enables the existence and growth of cryptocurrencies, its value lies in applications far beyond that. Blockchain tech is expected to be a catalyst in revolutionizing multiple industries and processes in the near future. Cryptocurrencies like Ethereum and Bitcoin have used Blockchain's fundamental flexibility and transparency to rise to the popularity they enjoy now. This has intrigued the experts in other industries, resulting in the growing application of this technology in a multitude of exciting areas open to innovation and transformation.