How Legal Are Cryptocurrencies?
Cryptocurrencies are a new technological innovation, one that hasn't yet been fully incorporated into the legal framework of many countries across the globe. They have also proven to be a great means of cross-border transaction. The creation process of this digital currency involves mining.
However, one question is always on the minds of traders – what is the legal status of cryptocurrencies? The answer varies substantially from country to country. There are many legal aspects of Bitcoin, and cryptocurrency in general, to consider.
While some countries have adopted the technology with open hands, some are rather skeptical and warn people about them, while others have banned them outright. Here is a comprehensive list (in no particular order) of various countries along with the legal state of cryptocurrencies in the country:
Countries embracing Cryptocurrencies
#1 – Japan
Japan officially recognized bitcoin and digital currencies as legal money on April 1, 2017. This was a major boost to the integration of digital currencies into legacy banking systems through regulation.
As per the new laws, Bitcoin exchanges will also come under additional regulatory scrutiny. The recognition of cryptocurrency as legal tender also means the application of regulations governing banks and financial institutions to crypto-currency exchange platforms. They will be required to comply with strict Anti-Money Laundering (AML) and Know Your Customer (KYC) requirements, along with annual audits to ensure consumer protection.
#2 – United States of America
The American government has adopted a positive stance with regard to cryptocurrencies. It has assigned several bodies to assure that these transactions are carried out only on regulated terms.
In fact, the US Department of Treasury's Financial Crimes Enforcement Network (FinCEN) has been issued special guidance on digital currency since 2013. It has classified Bitcoin as a money services business (MSB).
Moreover, the Bitcoin has made it to the US derivatives markets.
#3 – Canada
The status of cryptocurrencies in Canada is similar to that of the US. The Canada Revenue Agency (CRA) classified digital currencies as a commodity, which implies that these transactions are perceived as barter transactions.
The income generates by these transactions is considered to be business income, and hence is taxable. The taxation of Bitcoin depends on the nature of the transaction.
Bitcoin exchanges in Canada are also subject to strict anti-money laundering (AML) laws. The Canadian government is very much in favour of digital currencies, also taking measures to ensure that its citizen can benefit from the technology and do so in a legal manner.
#4 – Australia
The Australian government calls cryptos a non-harmful means of transaction, thus allowing trading, mining and buying digital currency such as bitcoin across the country. The Australian Taxation Office (ATO) classifies Bitcoin transactions as barter transactions and subjects them to related taxation law.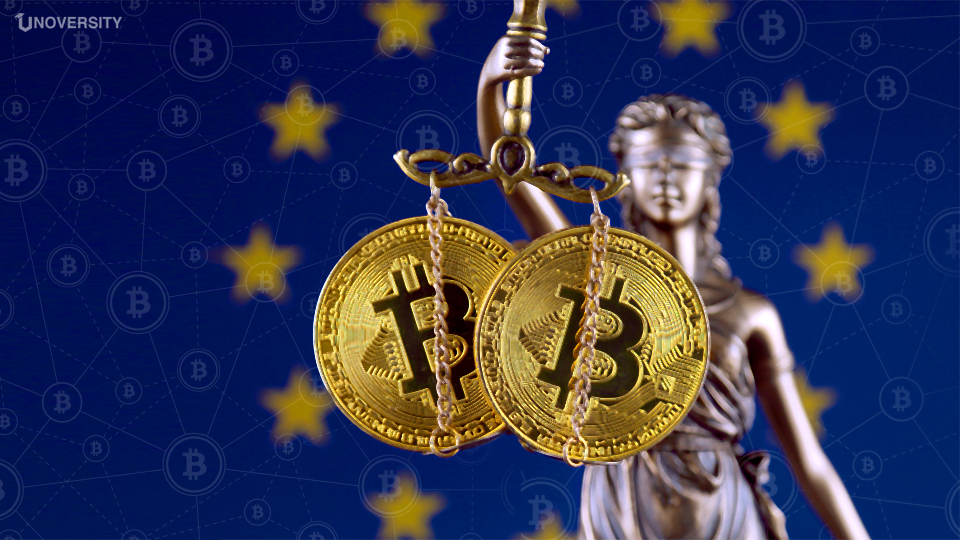 #5 – Across Europe
Europe and the European Union have been following the developments in the Bitcoin market for a long time. However, any specific united framework has not been issued for bitcoin and cryptocurrency regulation as yet. Thus, every nation has developed its own vision in relation to the digital currency. Some of the countries favour the presence of Bitcoin, whereas others are indifferent or have issued warnings.
In Belgium: The Belgian government has been in favour of cryptocurrencies. The Federal Public Service Finance has also given Bitcoin a value-added tax exempt status in Belgium.
In the UK: The UK Financial Conduct Authority is favoring the cryptocurrency and plans to update and advance its regulatory framework soon to support the cause.
In Switzerland: The Swiss too are now moving towards regulation and adoption of cryptocurrency steadily. The government has classified it and given it a foreign currency status.
In Netherlands: The Dutch have granted Bitcoin transaction a status of barter transactions. This implies that it does not need to follow specific licensing or compliance rules.
France: The French have set onerous regulation and a form of Green listing on the Bitcoin sector. This implies that the French government is claiming that it is necessary that any exchange or wallet must hold data about the user, which is not a feature of Bitcoin.
#6 – South Korea
The tech giant country has one of the highest mobile payment and smartphone penetration rates worldwide. Bitcoin is being embraced as both a means of exchange and investment at rapid rates. Yet, there are no regulatory laws in the country concerning cryptocurrencies until now.
#7 – Israel
The Israeli Tax Authorities have issued a statement saying that bitcoin and other cryptocurrencies would not fall under the legal definition of currency, or financial security, but of a taxable asset. Miners, traders of bitcoins would be treated as businesses and are liable to pay income tax as well as charge a 17% VAT.
#8 – India
With bitcoin and other cryptocurrency gaining popularity in the country, the government has planned to slowly regulate the transactions. Alongside, the government is also planning to levy taxes on these transactions.
Countries Opposing Cryptocurrencies
#1 – Russia
In a number of countries like Russia, the status of cryptocurrencies is rather unstable, with the government constantly changing its stances. One moment, they plan on promoting and supporting cryptocurrency by launching 'Ethereum Russia', while the next moment they plan on banning cryptocurrencies altogether.
Though a policy has not been issued yet, but on October 10, 2017, the Russian Finance Minister announced what could be a possible ban on cryptocurrency in Russia soon. This makes the status of cryptocurrencies rather unclear and disputed in Russia.
#2 – China
China has always been an attractive destination for private investors who have bought heavily into cryptocurrency lately instead of the Chinese currency, Yuan. Unsurprisingly, this has caused concern within the higher echelons of Chinese power as this would diminish their control over China's money supply.
The government-owned bank in China has announced a 'comprehensive ban' on any exchanges that allow buying and selling of cryptocurrencies. The trade of virtual currencies has been halted in the country. It also announced plans to shut down all Bitcoin exchanges that operate within the country.
There are speculations about China developing a national digital currency of its own so the government can have authority over it.
Countries that have banned cryptocurrencies:
Vietnam
Bitcoins and other digital currencies have been banned outright in this Asian country. According to an official statement:
"All bitcoin exchanges that allow users to trade anonymously, therefore, can be used to launder dirty money, sell drugs, hide from paying taxes, exchange and pay for illegal activities."
In December 2016, the government of Vietnam also stated that it will consolidate cryptocurrency regulations as its current provisions "fall short."
Iceland
Iceland has an interesting stance regarding bitcoin and virtual currency. According to the government, the bitcoins mined in the country can be used for transactions. But since the Icelandic currency cannot be taken outside Iceland, it would be illegal to purchase other bitcoins.
Overall, the effect of cryptocurrencies stands banned in the country.
Bangladesh
So far the strictest ban has been implemented by Bangladesh. According to their law, transacting with any type of decentralized cryptocurrency can get you up to 12 years in jail under anti-money laundering laws. In September 2014, the Bangladesh Bank issued a statement regarding the use of Bitcoin and warning that it is punishable by law.
Kyrgyzstan
In Kyrgyzstan, using cryptocurrency as a form of payment is illegal, although no law prohibits users from buying, selling and using. In August 2014, the National Bank of the Kyrgyz Republic, issued a statement in which it noted that the use of Bitcoin and other cryptocurrencies as a form of payment is illegal given that the only legal tender in the country is the country's Kyrgyzstani Som (KGS).
Other Legal Issues
Other key legal issues of recent times include the following:
Large thefts of Bitcoins, prompting industry action.
Loss of Bitcoin private keys is hard to prove.
Online drugs marketplaces.
Chargeback ability and scams.
Hiding assets.
Lack of legal protections.
The unregulated nature of cryptocurrencies make it very difficult to track down thefts. Large thefts of Bitcoins, such as the theft from exchange Mt. Gox, resulted in increased pressure to have control over Bitcoin. Lack of legal protection can be a problem, especially if you are scammed when using Bitcoin due to the unregulated nature of bitcoin
Bitcoin rose to prominence primarily due to its usage on online drug marketplaces. The most popular of them all – Silk Road, was closed down in 2013. The marketplace was able to transact without being traced due to its reliance on Bitcoin.
Due to the one-way nature of these transactions, there is little protection from scams with no ability to chargeback if needed, but this can also work the other way, preventing fraudulent chargebacks. Lawmakers are trying to incorporate all these properties of cryptocurrencies and regulate them likewise.
More legal precedents are likely to occur over the next few years surrounding cryptocurrencies. While they could lose their unregulated nature, they could also gain greater acceptability around the world.