Blockchain: Its Impact and Uses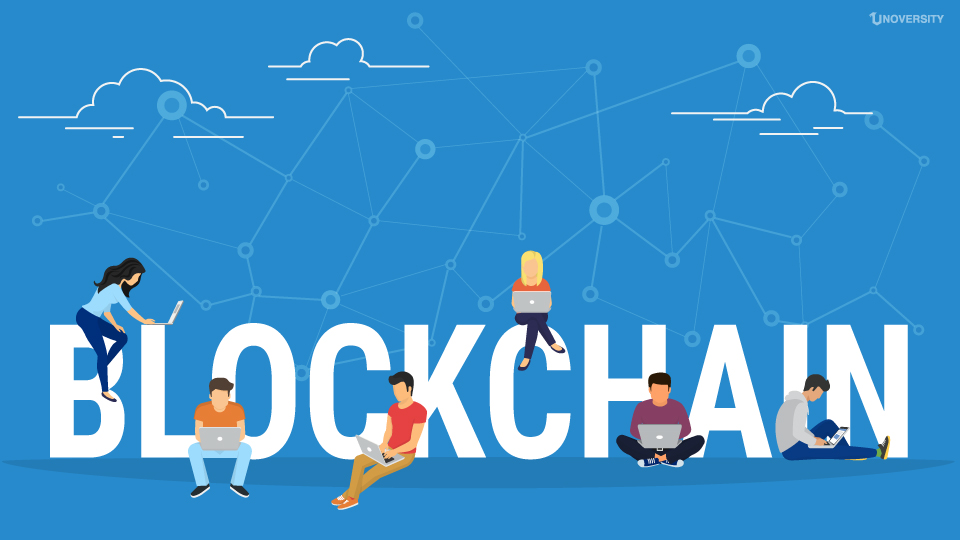 When you think of the blockchain, you'd typically think of Bitcoin and other cryptocurrencies. The brainchild of Satoshi Nakamoto, the blockchain was established for use in the financial sector, with the aim of making digital transactions transparent and secure. Today, blockchain has pervaded many other sectors as well, exhibiting the potential to shape the world around us.
Blockchain Basics
(Image Source: World Economic Forum)
A blockchain is essentially a digital ledger of electronics transactions that is continuously growing through the addition of new records, or blocks.
At the instant when a new transaction is made, a new block, or an entity containing transaction data, a time stamp, and a hash pointer linking it to the previous one, is formed.
It promotes decentralization of data, avoiding the risks associated with data stored all in one place, that is, centrally.
It has no single point of failure, making it almost impossible for hackers to tamper with the data. It can be thought of as a distributed central database that stores details of transactions between two parties.
Its transparency, incorruptibility, and easy verifiability make it one of the most revolutionary technologies existing today.
Originally invented for the purpose of recording bitcoin transactions, its properties are now being utilized in innovative ways.
#1 – The End of Poverty?
According to the World Bank, in the year 2013, more than 10 percent of the world lived in poverty. Some of the economic factors that lead to poverty are:
Lack of access to banking facilities,
Lack of legal ownership of property, and
Lack of rule of law.
The use of blockchain tech can put an end to one of the world's most pressing issues.
Many countries around the world such as Sweden and Georgia are considering the use of blockchain to record land ownership.
Entrepreneur Patrick Byrne and Economist Hernando de Soto are working together to create a database of informal property records using blockchain technology. This venture may solve many problems related to land ownership, such as transfer of ownership to the correct person, disputes related to property, and tampering of essential data.
Additionally, the use of "Smart Contracts" will ensure that land rights are transferred only when specific conditions are met, hence making the procedure more secure and transparent. Any attempt to manipulate the data will be visible to everyone on the blockchain network.
Through "financial inclusion", that is, giving people access to more affordable financial services such as insurance, credit, and transactions, blockchain can effectively tackle poverty.
The World Bank estimates that around 2 billion adults do not have bank accounts. Opening up a bank account or getting a loan is a hassle for many, due to reasons such as lack of identification or lack of credit history. Blockchain makes transactions easier, as any person can open up a digital wallet without having to worry about an identification or credit history.
#2 – Digital Identities
Many people around the world lack formal documents such as passports or birth certificates, which poses a problem in proving identities. Blockchain-based identity creation/verification can help solve this problem. Several different companies are working on developing such systems.
For example, IBM and SecureKey Technologies have joined hands to create a digital identity network in Canada, in collaboration with major banks such as Royal Bank of Canada, Canadian Imperial Bank of Commerce, Bank of Montreal, and TD Bank. Such a network, if successful, will be the first in the world. It is said to be beneficial to consumers, businesses and regulators alike, providing benefits such as convenience of access to services, reduced risk of data breach, greater control over data, and greater efficiency in compliance control.
#3 – Humanitarian Aid
The UN food aid agency – called the World Food Programme (WFP) – is using blockchain technology to fund the provision of food to thousands of refugees. The project, known as Building Blocks, has been instrumental in transferring food vouchers worth $1.4 million to more than 10,000 Syrian refugees in Jordan. The use of blockchain is expected to significantly reduce the cost of overheads. Furthermore, remote areas which lack ATMs or bank facilities, or those areas that are struck by disaster can be provided with speedy aid through electronic transactions.
The World Food Programme aims to help alleviate hunger through the use of Blockchain technology (Source: Newsbtc)
#4 – Blockchain in IoT
With the rise of the all-pervasive Internet of Things, billions of devices are connected to each other today. This large number of connections makes the systems based on the Internet of Things more prone to failure, a threat to the growth of IoT. Blockchain can help enhance these systems by making them more reliable, secure, and usable. Both of these technologies are still in their infancy states, but a symbiotic relationship has the potential to work in favour of both.
One important factor in case of IoT devices is the capability of the device, that is, its speed. Real time IoT systems require high rates of exchange of real time data. In many cases, such as the self-driving car, this factor plays a vital role in the working of the system. Tokenization of data on the blockchain can help in ensuring that the exchange is fast, safe and secure.
Another important factor in the proper working of the IoT system is its reliability. The use of Blockchain technology helps eliminate the "single point of failure" concept. This technology can ensure that IoT systems work accurately at all times. Security is another important benefit that Blockchain can provide these systems with.
#5 – Saving the Environment
(Image Source: FutureThinkers.org)
The blockchain can potentially save the environment by encouraging sustainability. One way it can do this is through supply chain management. It can provide consumers with information related to the manufacturing of the product, including details such as where and how it was manufactured and shipped. This can help consumers in making environmental friendly choices while buying goods. Foodtrax and Provenance are examples of blockchain based projects that aim to make supply chain management more transparent.
Another way in which blockchain can help is by encouraging the practice of recycling, through provision of cryptographic incentives for doing so. Social_Plastic and RecycleToCoin are examples of such projects which enable people to exchange plastic for currency.
A peer to peer energy grid can reduce losses during transmission of electricity through long distances. ElectricChain, EcoChain, SunContract, and Brooklyn Microgrid (BMG) are all projects that are working towards saving electricity by encouraging people to rely on renewable sources of energy such as solar installations.
Blockchain can also help in enforcing environmental treaties and in ensuring that funds that are intended for conservation practices are put to the right use. This can be done through provision of incentives and prevention of corruptive practices.
The Reach of Blockchain
From its use in securing digital transactions to enforcing smart contracts and taking steps to save the environment, blockchain technology is transforming society as we know it. This technology is being used extensively in case of healthcare, environmental protection, provision of digital identities, and for providing cheaper ways for financial transactions. CoinDesk, BitPay, Stellar, Gemini, Mesosphere, Factom, and Bitwala are a handful among hundreds of organizations that are utilizing Blockchain to help society prosper.