Alphabet's Google, has joined Facebook in imposing a total ban on cryptocurrency ads. This ban covers ads about initial coin offerings (ICOs), cryptocurrency exchanges as well as cryptocurrency wallets. Google announced to ban all the ads by June 2018.
The second week of March proved to be quite rough for Bitcoin holders as the price plummeted by 55% from December 2017 (notebookcheck.net). Google's ban triggered a huge chunk of people into dumping their Bitcoins to prevent any further loss. A loss of $600 billion was noted in just 24 hours. Twitter is expected to join the lineage of Facebook and Google which can further decrease the value of Bitcoin which might spell more trouble for investors.
"We updated several policies to address ads in unregulated or speculative financial products like binary options, cryptocurrency, foreign exchange markets and contracts for difference (or CFDs)," said Scott Spencer, Google's director of sustainable ads (mentioned in an article on theguardian.com). Google, apart from imposing a ban on just cryptocurrency related ads has also decided to ban all ads related to gambling and betting which involves fiat money.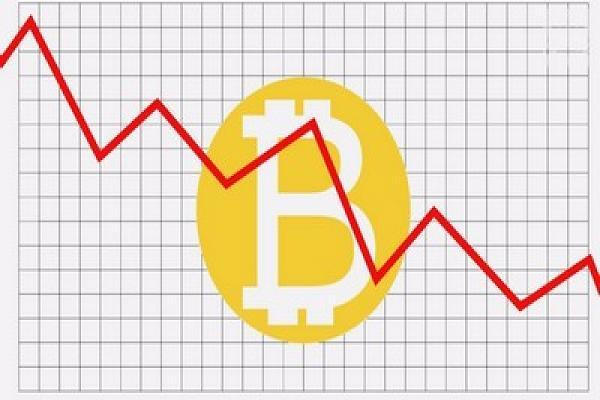 Bitcoin price plunging. (Source: cnbc.com)
The reason behind this ban, according to Google, was to protect investors from scams. Many new investors with less knowledge about the cryptocurrency market are more vulnerable to getting caught up in a fraud. The dark side of investing in an unregulated market such as cryptocurrency trading is that it attracts scamsters as well! It is Google's way of improving the internet browsing experience and to shield investors from online scams by removing harmful advertisements.
So, it seems that Google is just trying to take off the notorious elements from the web and is quite concerned about the investors, but what do the investors think after incurring such high losses? This dip in cryptocurrency prices shouldn't really worry investors as the market is small and fall in Bitcoin prices have been seen in the past as well. Bitcoin has strongly recovered and risen to a higher value than before. Long term gains should be taken care of and panic driven approach of selling, when price suddenly falls should be strictly avoided. (Source: Reuters)
The ban on ads doesn't mean that you can't find authentic information about cryptocurrencies. You can learn more about cryptocurrencies through reliable blogs such as the Unocoin blog.